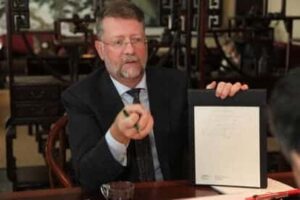 Experience Business Advice and Counsel Like None Other
As opposed to traditional consulting arrangements that often have teams of junior consultants swarming the client site, Pine & Gilmore's consulting approach instead offers episodic guidance on an as-needed basis — directly from the progenitors of the Experience Economy movement.
Aimed at providing maximum effectiveness via a limited number of interactions, workdays are only employed at meaningful moments, augmenting efforts by internal teams and/or external consultants. A two-pronged approach to collaborate and deliver the greatest results possible by combining all the experience and resources available to you and improving how your team thinks.
The advice and counsel of Pine and Gilmore, steeped in decades of experiences and expertise, reveals constructive, poignant insights that lead to improvements in all aspects of operations.
On Site Coaching and Guidance
Pine & Gilmore are often asked to interject needed design provocations, facilitate thinking sessions, attend meetings to review work output, instruct and apply specific Experience Economy tools, or even perform one-on-one coaching with key executives or project team management.
A heightened knowledge of observational tools and a wide range of experience in business, combined with deep expertise in experience design and strategy, leads to insightful and important improvements in daily business operations.
Advice and Counsel When It Matters
By interjecting provocations and facilitating reviews only at milestone points along the project timeline, corporate teams and external consultants are encouraged to incorporate fresh thinking into project initiatives while remaining unencumbered to pursue a variety of solutions that best meet the project's goals.
Combining their own individual experiences and external counsel with the advice of Pine & Gilmore, results are more specific to the needs of your company. The time spent yields greater outcomes in a more efficient manner than typical consulting strategies. We have found it ensures an end result that is creative, effective, and worthy of investment.