Thinking of Employee Transformations
One of my focus areas since the pandemic has been to determine how our ideas, principles, and frameworks apply to employees.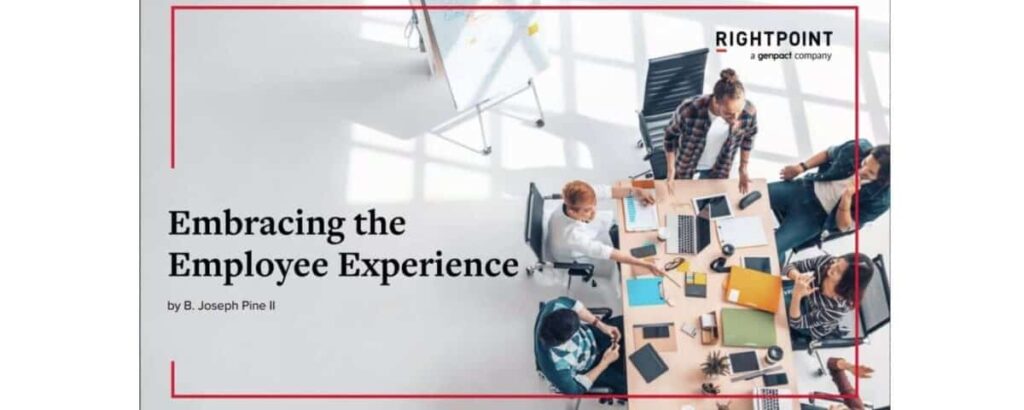 Rightpoint, a global experience company that is part of Genpact, hired me just as the corona-crisis was unfolding to do some thinking on their behalf.

One of the whitepapers I wrote for them, "Embracing the Employee Experience," allowed me for the first time to put my thoughts down on how companies can design and stage experiences for their employees, which can then give them the wherewithal to design and stage compelling experiences for their customers.
This paper took the five elements that Jim Gilmore and I focused on in the 2020 re-release of The Experience Economy: Competing for Customer Time, Attention, and Money: robust, cohesive, personal, dramatic, and even transformative experiences. Each one has particular applications for employee experiences, and here I would like to emphasize the last one: transformative experiences.
While every company can benefit from applying the first four elements, in today's environment – with pundits talking about the Great Resignation, quiet quitting, and still low unemployment, with power thereby shifting from employer to employee – I believe every enterprise should really understand the opportunities in thinking of employee transformations.
Employers of Choice in Today's World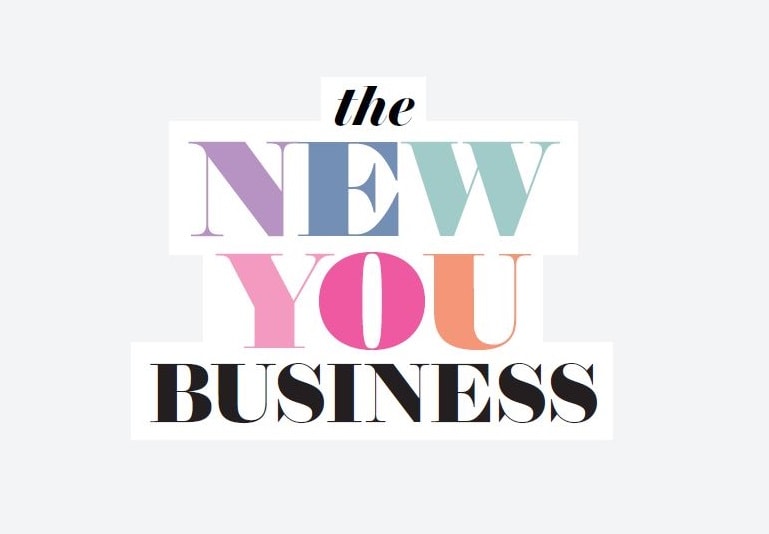 Jim and I (with colleagues Lance Bettencourt and Dave Norton) had our own opportunity to share the latest thinking on transformations, that fifth and final economic offering in the Progression of Economic Value, in the January-February 2022 issue of the Harvard Business Review with an article entitled "The 'New You' Business."
Do give it a read if you have not already, but recognize that just as with people as consumers, people as employees "are filled with hopes, aims, and ambitions," but yet "significant change is incredibly hard to accomplish" on their own.

Those companies that embrace the opportunity of employee transformations to help their workers fulfill their hopes, accomplish their aims, and achieve their ambitions will more easily become employers of choice in today's world.
As we were finishing up the HBR article, Jim and I were fortunate to be asked by the editors of Duke Corporate Education's journal Dialogue to contribute to a special issue on "Transforming Work." So we immediately had the opportunity to apply our thoughts on the fifth economic offering to employee transformations!
Employment as Transformation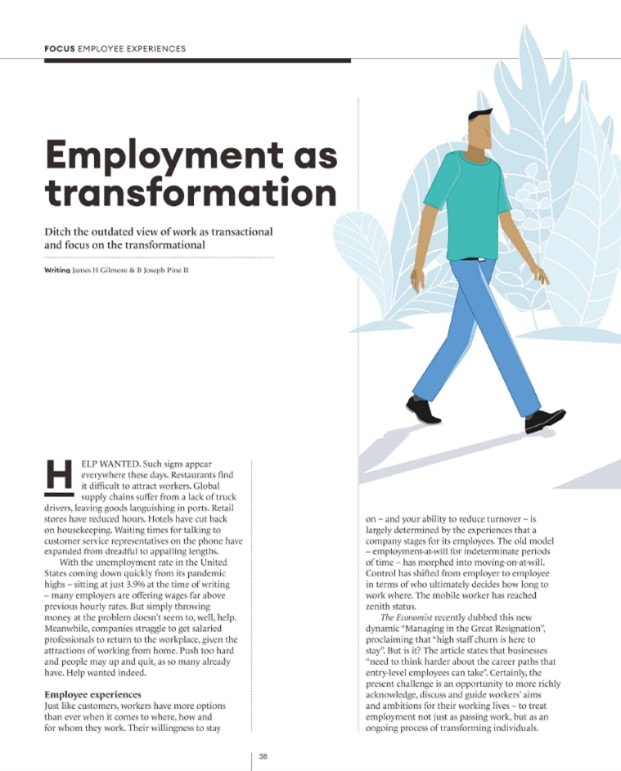 The article "Employment as Transformation," with the writing led by Jim, implored companies (and HR organizations in particular) to "Ditch the outdated view of work as transactional and focus on the transformational." It explained what we meant by the term and discussed how to think about employee transformations in particular. And we introduced five career path strategies that companies should embrace:
Elevate-up-to
Place-into
Work-under
Start-own
Start-over
with examples from various companies, including our own work experience with Procter & Gamble and IBM.
Every company should examine the possibilities of going beyond employee experiences to embrace employee transformations. Your ongoing competitiveness depends on it.