Every year, at our annual thinkAbout event, we give out two awards, the Experience Stager of the Year, or EXPY, and the Experience Management Achievement, or EMA. This year was no different. See which innovative companies & individuals we chose as our 2017 EXPY & EMA Award Winners!
The 2017 Experience Stager of the Year (EXPY) Award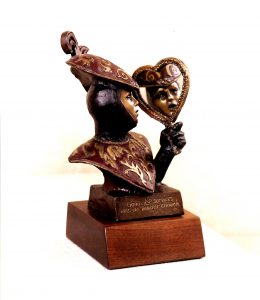 The EXPY award is given each year to a company that stands head and shoulders above its competition in applying the principles of the Experience Economy to its business. This year, at our 20th annual thinkAbout event, we bestowed Carnival Corp. the 2017 EXPY award for innovating the Ocean Medallion IoT device (and associated software & hardware) that enables it to mass customize its cruise experience to the wants, needs, and desires of each and every guest. Accepting the award on behalf of Chief Experience & Innovation Officer John Padgett was Giana Fernandez, Sr. Director of Experience Innovation.
You can see a great introduction to the Ocean Medallion experience, which begins long before one boards, with this video on YouTube: Ocean Medallion – The Experience with this previous Thoughts post providing many of the details for which Carnival won the 2017 EXPY: Mass Customizing Guest Experiences at Carnival Corp. The maiden voyage of Ocean Medallion will be November 2017 on the Regal Princess in the Caribbean with other ships and destinations opening up throughout 2018. You can see all this plus how Carnival itself describes the experience – and perhaps even book a cruise! – on the Princess website.
The 2017 Experience Management Achievement (EMA) Award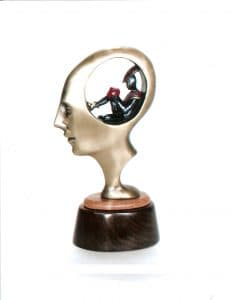 Our EMA award recognizes individual accomplishment in creating new-to-the-world experience offerings and approaches among all those who have participated in one of our thinkAbout events over the years. This year we were proud to bestow it to Ty Koon, the Chief Experience Officer of Lawton Connect in Orlando, FL, and also one of our 200+ Certified Experience Economy Experts.
Ty is larger-than-life in his enthusiasm for making every moment count – in his life, and in his business. He also represents the fact that most any company can truly benefit from the ideas of experience staging, including one as commoditized as printing has become. It is remarkable how many ways Ty has found to take lessons learned from our thinkAbout events, his Certification, and being a gifted student of The Experience Economy to prosper his business. He just knows how to make it happen, and we have used Ty's business as an experience exemplar when talking to other companies about what they should be doing.
Few business owners so exemplify the principles of the Experience Economy in their marketing, sales, strategy — even operations — as Ty does. He and his wife Kimberly (the fifth generation of the Lawton family to own and run the 117-year-old business) have made Lawton Connect not only into a great printing company but a premier experience stager.
Congratulations to both Carnival Corp and Ty Koon – our 2017 EXPY & EMA Award Winners!